We celebrated 20 years of marriage with our first ever visit as a family to Virginia Beach!
After a great lunch at a local restaurant, we visited the Mariner's Museum where we learned many interesting maritime facts.  My favorite was the recreation of the ship we most often hear referred to as the Merrimack (in the Merrimack versus the Monitor, the first battle of ironclad ships, during the Civil War).  It turns out that the original name of the ship was the Merrimack but during the Civil War, the ship was actually known as the C.S.S. Virginia.  The exhibits referred to both names.  At one point I turned to my historian husband utterly confused and he explained to me that it was the same ship known by two different names.
The Mariner's Museum also had wonderful interactive films and my kids favorite, a small playhouse shaped like a ship with clothes to dress in, games to play and hammocks to rest in.
We then arrived at our hotel overlooking the boardwalk on Virginia Beach.  This was an amazing room and we were quickly enticed to head down to the beach to play in the waves that evening.
As we were preparing for the trip looking through old wedding photos, my daughters kept asking, "Where were we during your wedding? Why aren't we in these photos?" They can't imagine a time that we ever weren't a family!
To celebrate this important milestone, I wanted to pull out my old wedding dress and shoot a picture with my husband and kids.  My husband insisted that he didn't want to wear a suit or tuxedo. The kids didn't want to wear hot, fancy clothes either.  So we compromised with white shirts for the men and cotton dresses in our wedding colors for the girls.  I wanted to shoot in the early morning at Virginia Beach but we all slept in that morning instead.  So, we moved to an evening shoot at our next beach.
We spent the day exploring at Kiptopeke State Park.  We hiked, had a nice lunch and spent the afternoon on the beach.  The waves weren't nearly as big as Virginia Beach but it was calm and relaxing.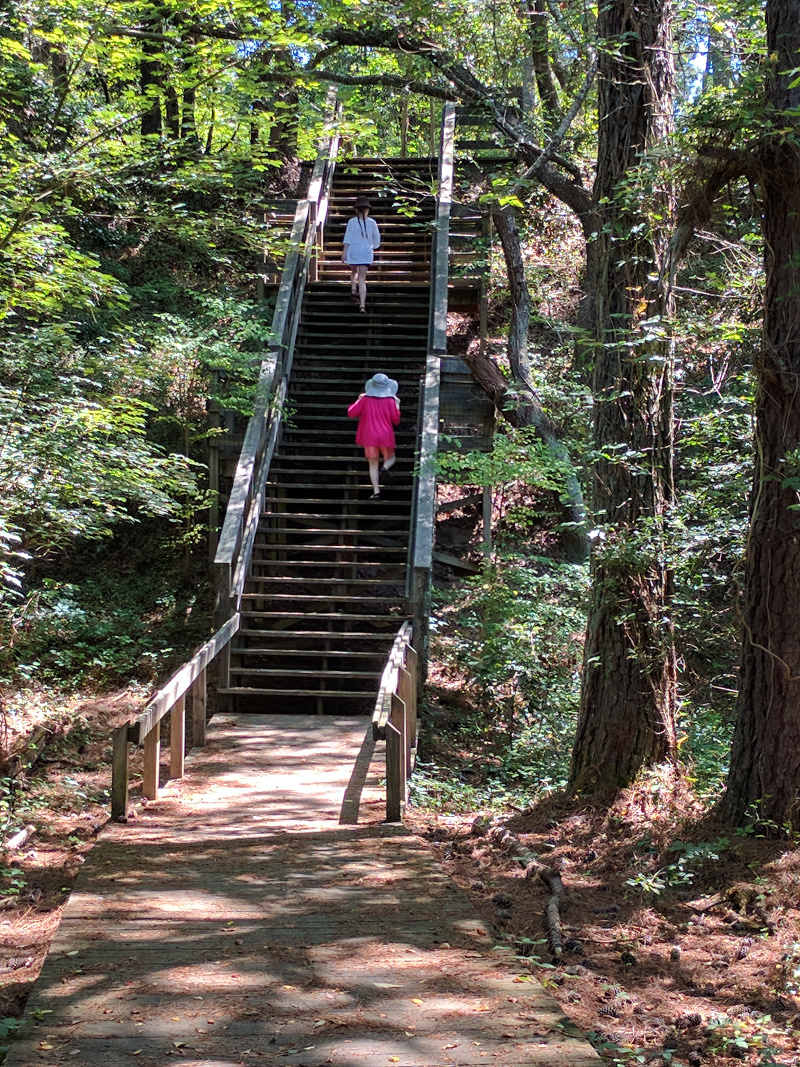 The actual photo shoot preparation took place in the public restroom near the beach.  It did not make for the best dressing room but we somehow got hair and makeup done.  It took longer to get ready than we anticipated and the sun was going down fast,  At first it looked like it could be too dark to take any pictures!  Fortunately, we got a few shots in right before dark.
That night, we could not find any restaurants open so we grabbed some food from a local grocery store to eat in the hotel.
The last day we decided to check out Chincoteaque State Park (which we learned is pronounced "Shink-teeg" by the locals).  After lunch at a local healthy wraps and sandwiches eatery (which the kids did not like and ate at the Subway across the street!)  We took a brief tour of the park's nature center where we saw a horseshoe crab in a water tank.  Then we saw (from a distance) the wild ponies resting in the shade beneath some trees.
We ended the trip with an educational boat cruise from Captain Barry.  Our baby was not so sure about this boat and fussed and screamed at first.  He soon calmed down when he saw all the fun we were having.  The rest of the kids loved it!  We sailed to a sandbar where we took our shoes off and dug for snails and caught very tiny fish.  We collected shells, visited a fresh oyster field where Matt and I tasted raw oysters!  (a first for me!)  The kids helped pull in a crab trap and collect duck decoys and best of all, were dancing on the boat to music!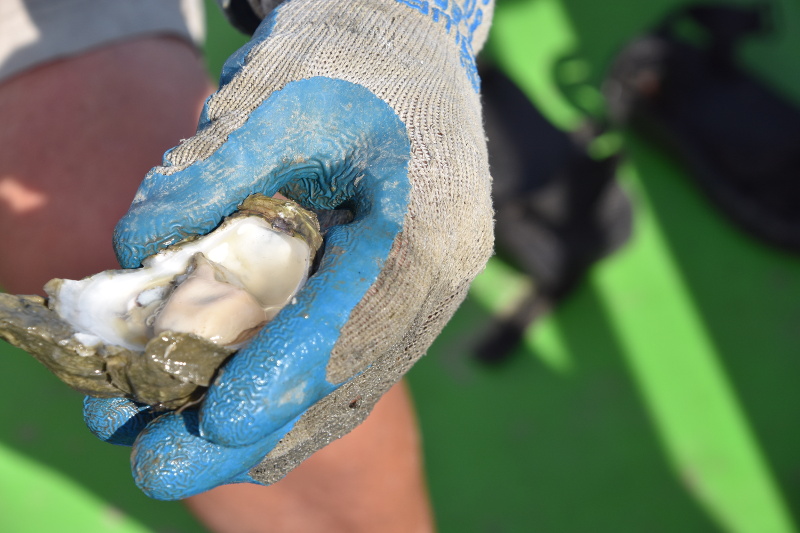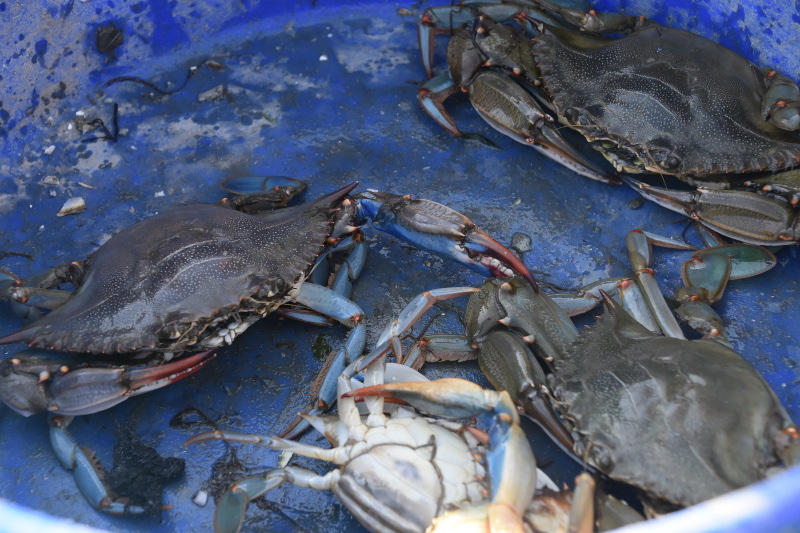 Even though our trip was only three days, it was full of so much fun and memories!  We all felt recharged from this vacation!
20 years has gone by so quickly!  It seems that we don't hear very much any more about long-lasting marriages.  I am proud we have made it 20 years!  I don't think we have any "secret" to share about what makes a long-lasting marriage but it probably helps that we both seem to keep a long view on our relationship. We have had so many wonderful experiences together and we both seem to see a future that is full of so many more!
I love you my husband!  Here's to the next 20 years!